Lempo Trainer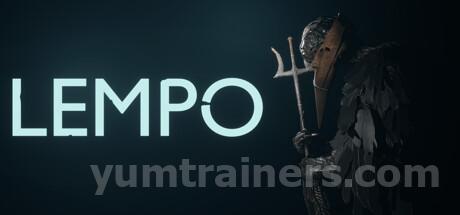 ---
Publication date: 16.09.2023
10
---
Lempo, an adventure and indie game published by PID Games and Gamersky Games, developed by One Trick Entertainment, is set to be released on 7 September 2023. The game comes with a Lempo PC Trainer, a support tool rather than a cheat, which is compatible with Windows 8, 10 and 11 versions. The Fling Trainer version 1.3 has 6+ functions and works in all versions of the game. To install the program, unzip the archive, run the Trainer and click the game icon to open the game. You can open the options by pressing the F4 key. The key settings are as follows:
Numpad 0
Numpad 1
Numpad 2
Numpad 3
Numpad 4
Numpad 5
Note that the default value is 7, and the max value is 21. To restore its effect, please set the value back to default. The file size is 11 MB.
How to download and use the Lempo Trainer Cheats for PC?
To install Lempo Trainer on your PC, follow these steps:
Click on the "Download Trainer" button.
You must now obtain the Lempo Trainer on your PC.
Install the Trainer safely on your computer.
Launch the Lempo Trainer from your desktop.
Run it as well as the Lempo game.
Activate your preferred cheats while the game is running.
That's all. You're finished!
Is it safe to use Lempo Trainer ?
Yes, Lempo Trainer is completely safe. The application has a very low VirusTotal score of 1/47. It is referred to as a False Positive App. As a result, while some antivirus programs may identify the Mod as a virus, it is completely safe. You can ignore it and keep running the Trainer.
Download Lempo Trainer for PC
Lempo

Release date:

07.09.2023

Developer:

One Trick Entertainment

Publisher:

PID Games, Gamersky Games

Steam:
---
About the game
Sometimes you get truly lost, and no matter how hard you try, you can't find your way back. That's when you call someone, and they send rescue people to get you. But what if they can't find you? What if you are so lost, it is impossible for them to find you? Do you believe in fantasy worlds? I didn't either, until I found myself in one.
Lempo is a psychological horror game inspired by Finnish mythology in which you play as Paul, your everyday 9 to 5 guy, who finds himself lost in a forest after his day of work. Uncover stories of people who were trapped in Metsänpeitto before and make use of the few items you come by to find out what's happening in this eerie place and go back to your peaceful life before this malevolent forest consumes you.
Explore Lempo's forest
Based on Finnish mythology
An immersive psychological nightmare
Lempo's mysteries
Metsänpeitto's darkness is treacherous, so light up your way with a lighter and flashlight to investigate environments filled with items to find and mysteries to unveil. But don't go too fast or you'll get lost, use your compass if you ever want to escape this damned forest. You will encounter souls during your journey in Lempo. Follow them! They might show and tell you clues you're looking for.
The story of Lempo lies in a dark fantastic world, Metsänpeitto. A plane kept together with souls' energy received from living beings. This is no place for a human, do not dally during your explorations as Metsänpeitto is a twisted realm where the laws of our world don't matter. Or else you might encounter beings beyond the realm of possibilities.
Experience a living nightmare with Lempo's shivering visual and sound atmosphere. Paul is unfortunately not daydreaming. To escape this uncanny forest you will have to face unspeakable events and beings beyond your imagination.
You won't need to fight to escape the forest, but you will have to decipher puzzles during your exploration. Dig deep in Metsänpeitto's mysteries and solve every puzzle you find. Will you escape Metsänpeitto physically and mentally intact?
---
Game requirements
Minimum:
OS: Windows 10/11 64 bits

Processor: Intel® Core i5-8400

Memory: 8 GB RAM

Graphics: Direct X 11.0 compatible video card with 3GB VRAM

DirectX: Version 11

Storage: 14 GB available space
Recommended:
OS: Windows 10/11 64 bits

Processor: Intel® Core i5-8400

Memory: 16 GB RAM

Graphics: Direct X 12.0 compatible video card with 6GB VRAM

DirectX: Version 12

Storage: 14 GB available space