Sprout Valley Trainer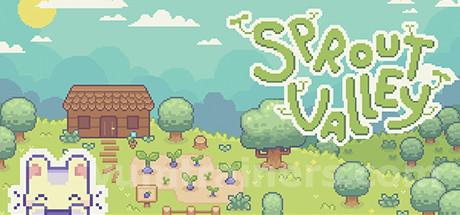 ---
Publication date: 16.09.2023
5
---
Sprout Valley, published by RedDeer.Games and developed by Vadzim Liakhovich, is set to be released on 8 Sep, 2023. This game is categorized as Casual, Indie, RPG, and Simulation. Sprout Valley Trainer is a support tool, not a cheat, and it works on all versions. Fling Trainer version 1.3 is compatible with Windows 8, 10, and 11 versions.
To install the Trainer, unzip the archive, run the Trainer, and click the game icon to open the game. You can open the options by pressing the F9 key. The Trainer Key Settings include:
Num 1 – Unlimited Health
Num 2 – Unlimited Stamina
Num 3 – Unlimited Immunity
Num 4 – Unlimited Weapon Durability
Num 5 – Unlimited Crafting Materials
Num 6 – Ignore Crafting Requirements
Num 7 – Ignore Blueprint Upgrade Requirements
Num 8 – Change Game Speed
Num 9 – Maximum Stamina Damage
Num 0 – Maximum Damage/One Hit Kill
Num . – Damage Multiplier
Num + – Defense Multiplier
Ctrl+Num 1 – Infinite Money
Ctrl+Num 2 – Infinite Experience
Ctrl+Num 3 – ExperienceMultiplier
Ctrl+Num 4 – Freeze Daytime
Ctrl+Num 5 – Daytime +1 Hour
Ctrl+Num 6 – Save Location
Ctrl+Num 7 – Teleport
Ctrl+Num 8 – Teleport To Waypoint
The Trainer has 20 functions, and we recommend that you turn off Windows Defender before opening the PC game Trainer.
How to download and use the Sprout Valley Trainer Cheats for PC?
To install Sprout Valley Trainer on your PC, follow these steps:
Click on the "Download Trainer" button.
You must now obtain the Sprout Valley Trainer on your PC.
Install the Trainer safely on your computer.
Launch the Sprout Valley Trainer from your desktop.
Run it as well as the Sprout Valley game.
Activate your preferred cheats while the game is running.
That's all. You're finished!
Is it safe to use Sprout Valley Trainer ?
Yes, Sprout Valley Trainer is completely safe. The application has a very low VirusTotal score of 1/47. It is referred to as a False Positive App. As a result, while some antivirus programs may identify the Mod as a virus, it is completely safe. You can ignore it and keep running the Trainer.
Download Sprout Valley Trainer for PC
Sprout Valley

Release date:

08.09.2023

Developer:

Vadzim Liakhovich

Publisher:

RedDeer.Games

Steam:
---
About the game
.

Step into the captivating world of Sprout Valley, a charming farming simulator game where you can escape the hustle and bustle of everyday life and grow the garden of your dreams. Play as the main character, the adorable cat Nico, who is on a quest to find a peaceful place to call home. Along the way, Nico will make friends and uncover interesting events. Help him to uncover the secrets of Ostara!

Your goal is to gather resources and improve your island life. Plant crops, forage for fruits, and harvest the environment for additional resources. You can also sell and buy resources you have gathered. Use your tools to achieve your goal of living in harmony with nature.

Levels are procedurally generated, so there are virtually endless combinations. Each level has a "seed" and can be shared with other players to recreate islands and share them across the player base. The game also features a dynamic weather system that brings some dynamics to the world environment. There are additional mechanics connected to the weather, such as the ground getting wet when it rains.

Experience the many fantastic events that tie to the weather or the daytime. Key features include: turning your overgrown island into a lovely farm, crafting and furnishing your island, travelling to other islands, sailing to unknown parts of the world, dialogues and a cute story, and over 15 hours of story mode.
---
Game requirements
Minimum:
Requires a 64-bit processor and operating system

OS: Windows Xp, Vista, 7, 8/8.1, 10

Processor: Dual Core 3.0 Ghz

Memory: 2 GB RAM

Graphics: 256mb Video Memory, capable of Shader Model 2.0+
Recommended:
Requires a 64-bit processor and operating system

OS: Windows Xp, Vista, 7, 8/8.1, 10

Processor: Dual Core 3.0 Ghz

Memory: 4 GB RAM

Graphics: 256mb Video Memory, capable of Shader Model 2.0+